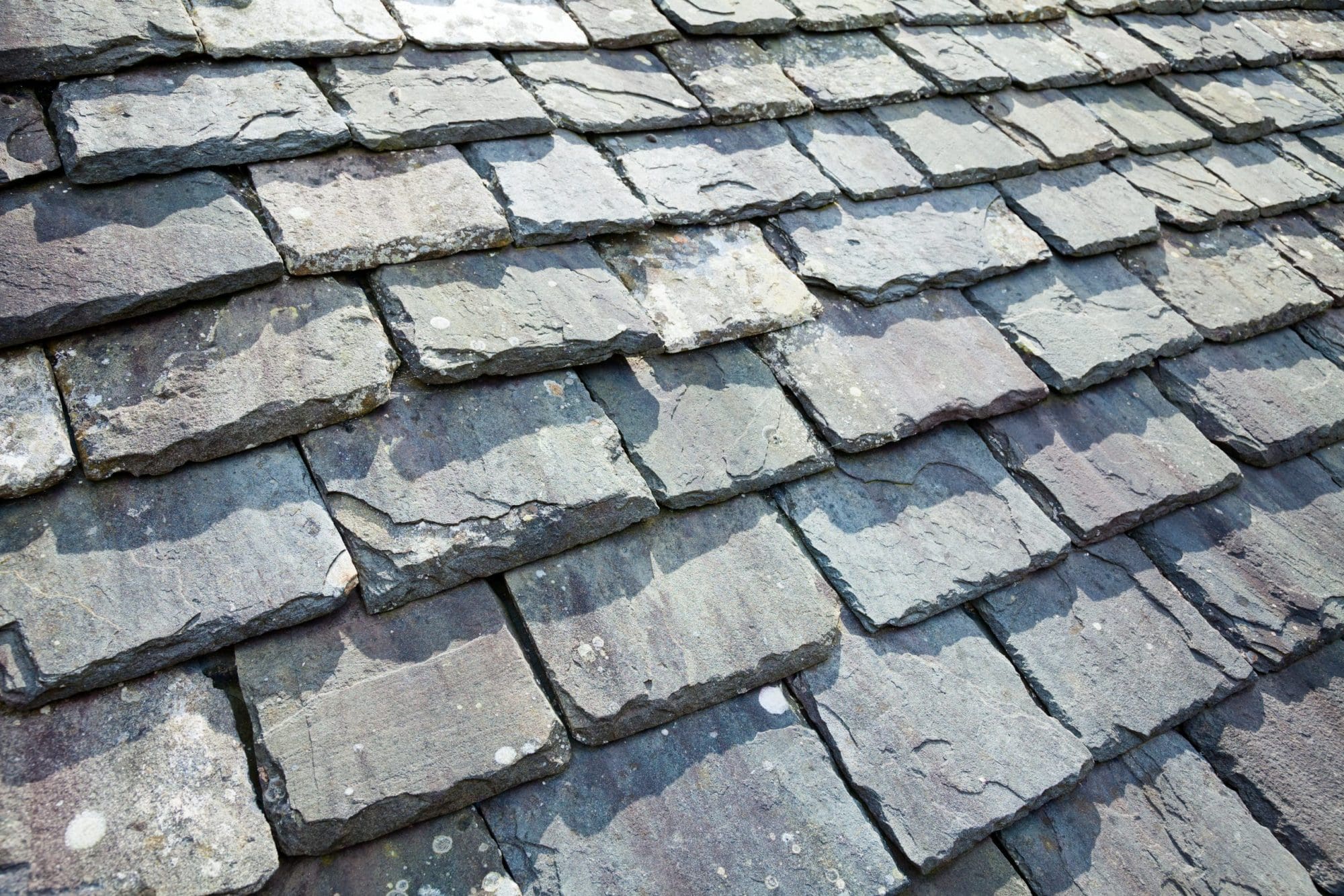 Natural Stone Slate Tile Roof vs. Synthetic Slate Roofing St Louis MO
Stone slate tile roofing is a popular option for customers in St Louis and the surrounding areas who want the absolute best quality roof they can buy. Natural stone slate roofing is beautiful to look at and lasts a long time. A stone slate tile roof can last upwards of 200 years when properly maintained.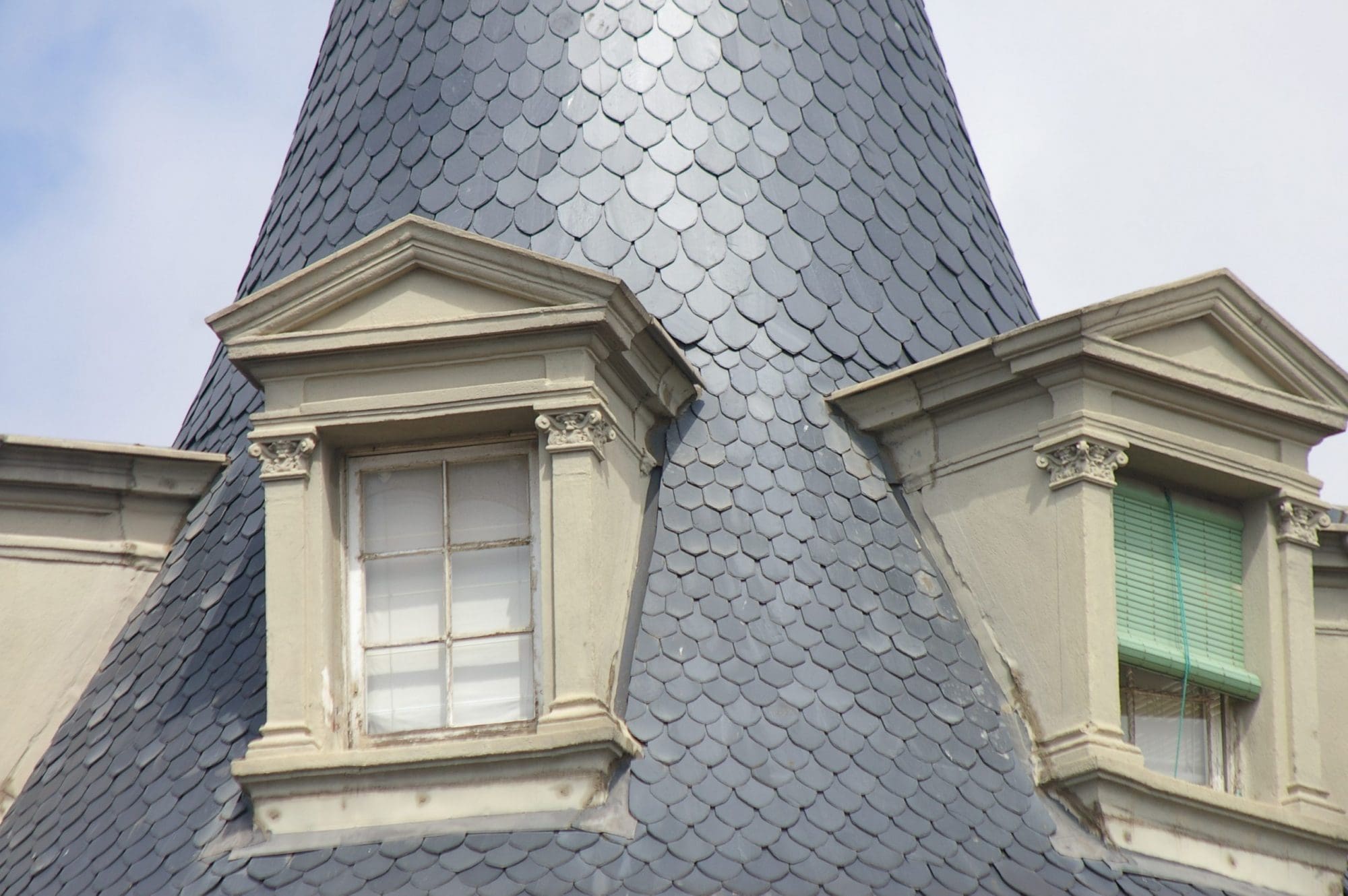 Drawbacks of Natural Stone Slate Roofs
That last phrase, "when properly maintained," is an important one though. While stone tile roofing is great, maintenance on that type of roof is not. Customers will incur hefty expenses for natural stone slate, not only on the front in for installation, but also on the back end for maintenance.
Stone slate roofing is notorious for cracking. Any time a roofer walks on the roof for an assessment (such as during a roofing check after a major hail storm), tiles will crack and break. Once those stone roofing tiles have a crack, it's only a matter of time until moisture gets in and will begin the work of making that crack expand as temperatures fluctuate.
Leaky Tile Roof St Louis
One of the big problems with slate roofing is the propensity for leaking. Cracks will occur during the lifetime of your roof, you will have to pay someone to fix them, and depending on how quickly the roof leak was found you may have to pay someone to fix the interior of your structure as well.
Another issue with Stone Slate roofing is the weight of the roof itself. Stone roofing is so heavy that often additional structural support is needed in order to ensure your home, commercial property, government building, church building, or other structure will not collapse under the weight of the stone roof.
Natural stone slate tile puts a significant amount of stress on the overall body of a structure because it is so heavy. Ensuring your structure has the needed bracing and support to handle the weight creates another significant expense and worry consumers have to deal with when using natural stone.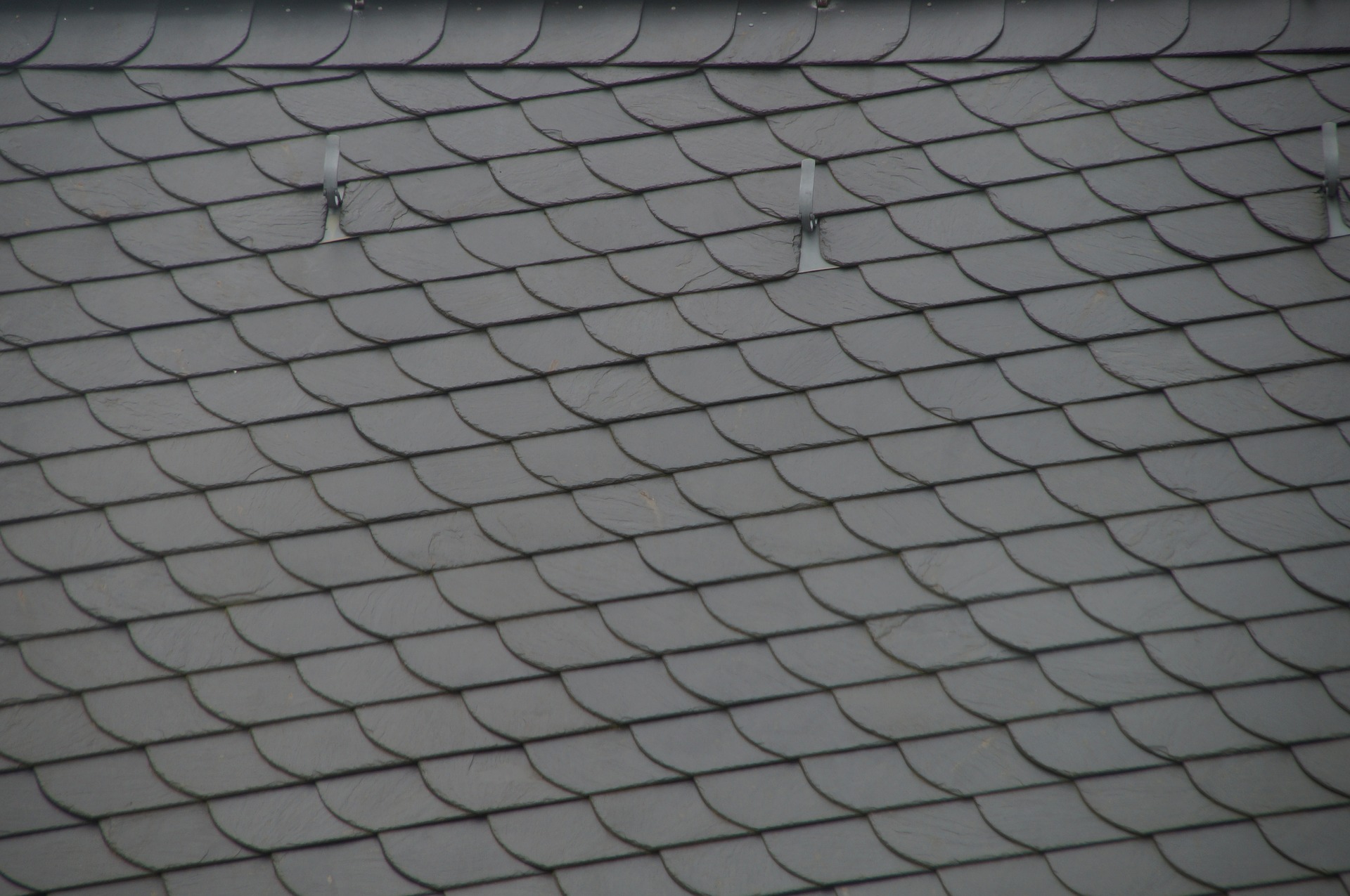 Benefits of Synthetic Stone Slate Roof Tiling
Our composite stone roofing offers all the benefits of natural stone slate without any of the drawbacks.
First, synthetic slate looks just like natural slate. When we build a new roof using our polymer slate material, you will not be able to tell the difference between our synthetic roofing and natural stone. Our composite roofing is beautiful to look at, and it mimics the artful, architecturally interesting aesthetic of old-world slate.
Second, composite slate roofing will not crack or leak. Cracking is not an issue with our polymer roof tiles. You will not have to worry about constantly checking for cracks or having to deal with roof leaks.
Third, polymer slate tiles are lightweight. No additional structural support is needed. Our composite slate stone tiling will work for just about any roof, and will never need additional bracing. This is a headache-free, worry-free roofing solution.
Fourth, our synthetic stone slate tile comes with a 50 year limited warranty. Our maintenance-free composite stone slate roofing will last a lifetime. We guarantee that with our warranty and we guarantee our work.
Fifth, synthetic slate roofing materials are significantly cheaper than natural stone. Here's the deal - not only do you get the benefit of a maintenance free, lightweight new roof - you get it for significantly less money than you'd pay for natural stone.
In sum, with a natural stone slate roof you get the benefit of its beauty and the long-lasting nature of stone, but it's extremely expensive, extremely heavy (causing structural stress), and requires expensive maintenance over the lifetime of the roof.
On the flipside, composite stone slate roofing lasts a lifetime (50 year limited warrant), is much cheaper than natural stone slate, is lightweight, and requires virtually zero maintenance.
We believe Synthetic Roofing is the better deal, and our strong belief in our product is why we got into this business in the first place. Can we help you with a free roofing consultation and quote today? Give us a call at 314-652-3903
You may also fill out the Free Quote form on this website and one of our friendly roofing professionals will be in touch with you soon.