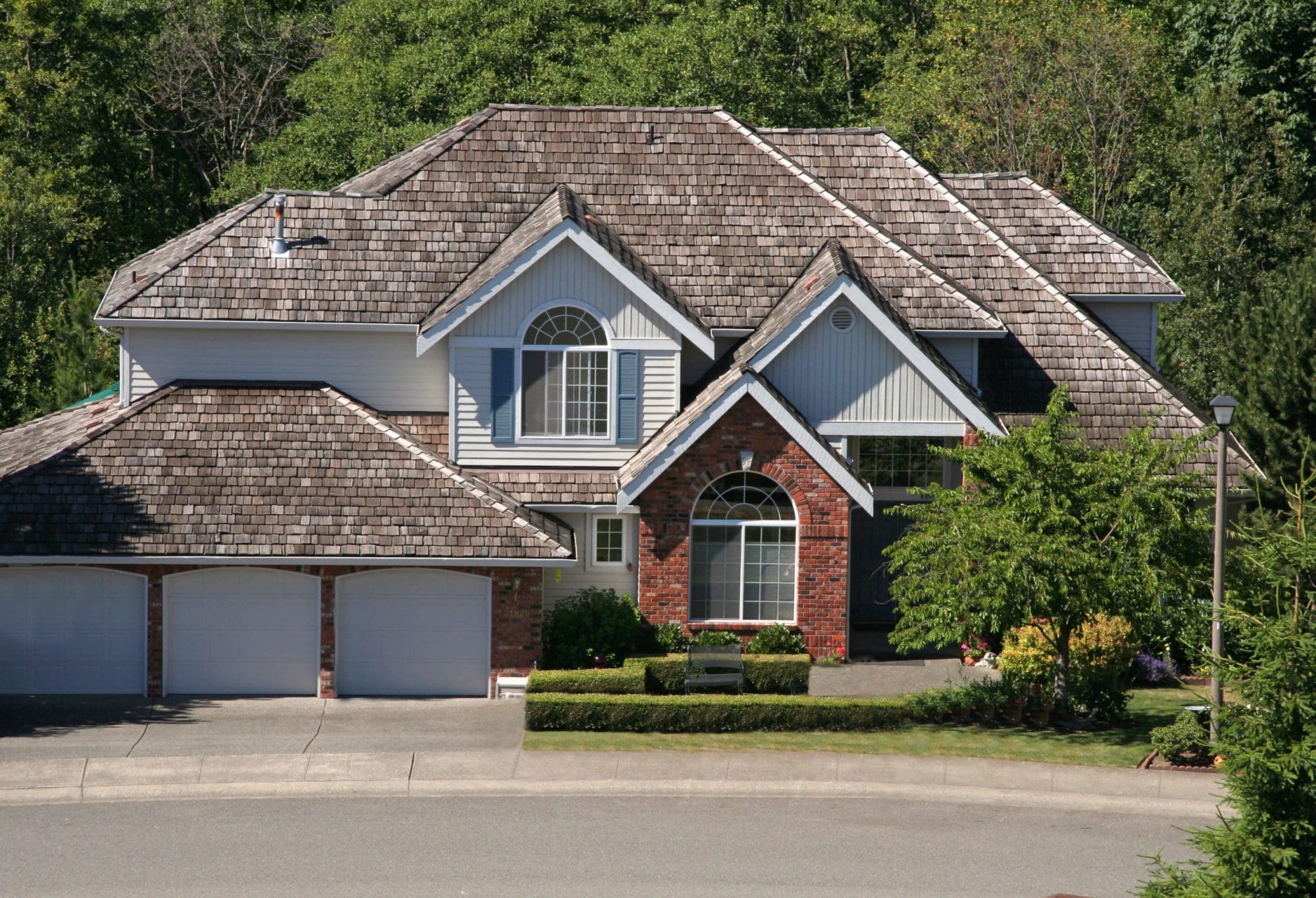 Professional Roofer St Louis MO
Is it time for a new roof replacement in St. Louis or the surrounding areas? Our professional roofing contractors have decades of experience replacing roofs in and around the St. Louis region. Traditional asphalt shingle roofing has a lifespan of our twenty years - a few more if you're lucky. Why not replace that old roof with a new Synthetic Roof that will last the rest of your lifetime?
We use only the highest quality composite, synthetic, and polymer materials for our new roof replacements in St. Louis. What style you get is determined by your individual tastes and what you would like. Call 314-652-3903
Highest Quality Roof Replacement Available
Whether you order a new Composite Stone Slate roof, Synthetic Cedar Shake Roof, or Polymer Clay Tile roof, you will get the same great quality and service no matter what!
We would put our synthetic roofing materials up against any of the old traditional materials, and our composite roofs will always come out on top. There are so many advantages to going to composite roofing over sticking with traditional materials it just makes sense to hire us to replace your old roof with upgraded synthetic tiles or synthetic shake roofing materials.
Get the Best Roof for the Money
At St. Louis Synthetic Roofing, we welcome you to compare our product to others are the market. Why pay thousands of dollars for a traditional shingle roof that is only going to last for about 20 years, and only then if it doesn't get hit by a hailstorm?
Why buy traditional slate or clay tile when you have to deal with the highest up-front cost, the structural headaches that come with the weight, and the constant need for maintenance due to cracked tiles every time someone has to walk on them for an inspection? You also have to deal with the constant threat of a leaky roof.
And why pay for a wood shake roof that's going to eventually be subject to rot, and that also poses a major fire risk to homeowners?
Imagine a roofing material that provides you all the beauty of traditional slate tile, clay tile, and wood shake without ANY of the hassles or headaches - and THAT is what our synthetic roofing solutions provide.
Clay Tile, Stone Slate, Wood Shake Roof Replacement
Do not - I repeat - do NOT miss out on the opportunity and cost effective roofing solution provided by synthetic roofing material for you.
When you investigate all the advantages of synthetic roofing, you will find it is simply unwise to depend on traditional old world roofing materials given all the advantages of what we're offering today.
If we can help you with a complimentary roofing consultation and a free synthetic roofing quote, please give us a call at 314-652-3903
You will be pleasantly surprised with what you find, especially when you compare the cost of synthetic roofing and roof replacement to that of traditional slate tile, clay tile, and wood shake roofs in St. Louis.