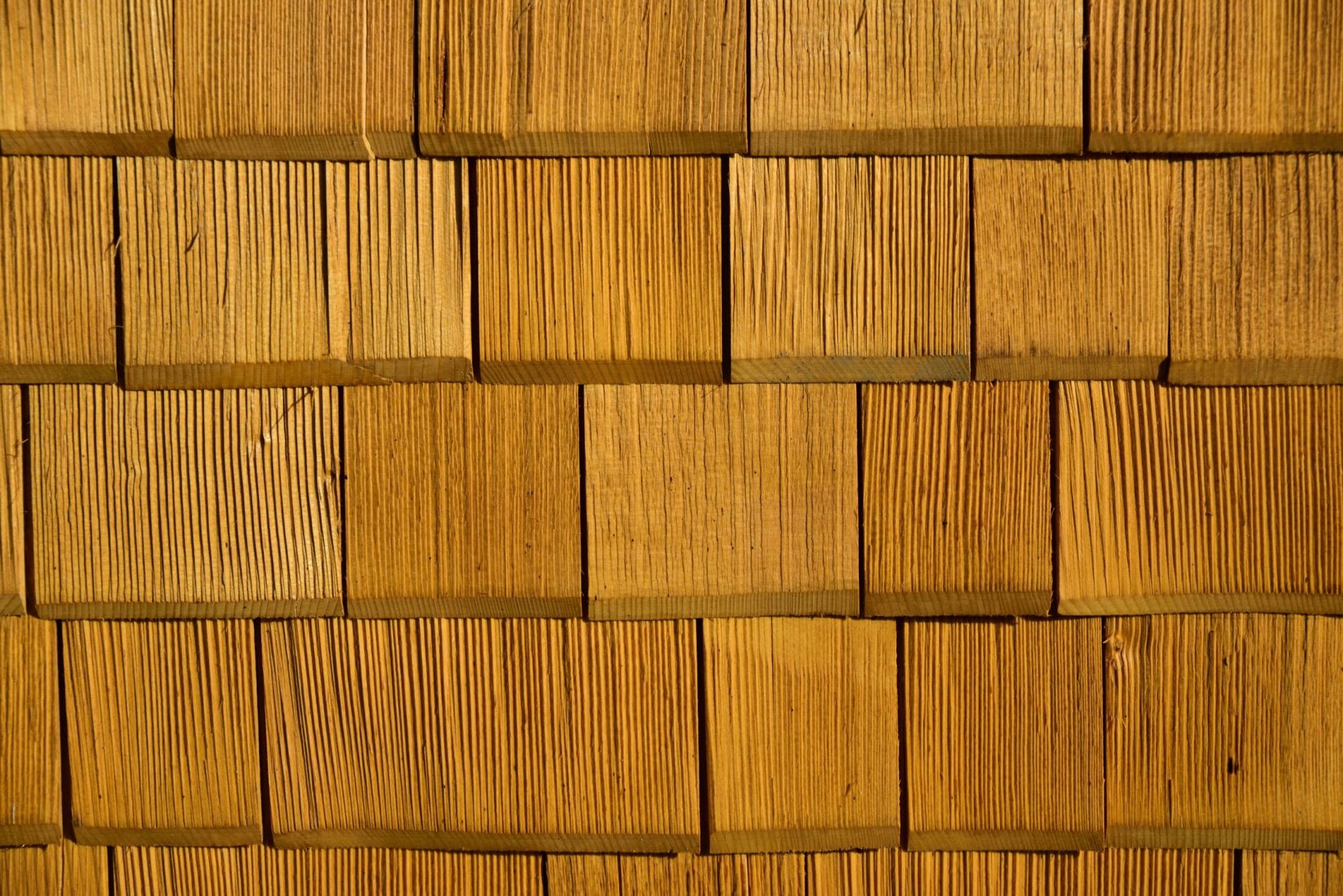 Synthetic Cedar Shake Roofing St Louis
Wood shake roofs are beautiful and interesting to look at. Cedar shake roof tiles are traditionally made from wood that comes out of split logs. Architecturally, shake roofing is interesting to look at because every tile is unique. Shapes are generally similar, but the thickness and width vary from tile to tile. That makes for a unique looking roof, and the interplay of sunlight and shadow creates a beauty and style distinct to wood shake roofing.
Traditional cedar shake roofing is a high quality roofing material, but it's not the highest quality. It won't last nearly as long as stone slate or clay tile, but you can generally expect a lifespan of at least 20 years.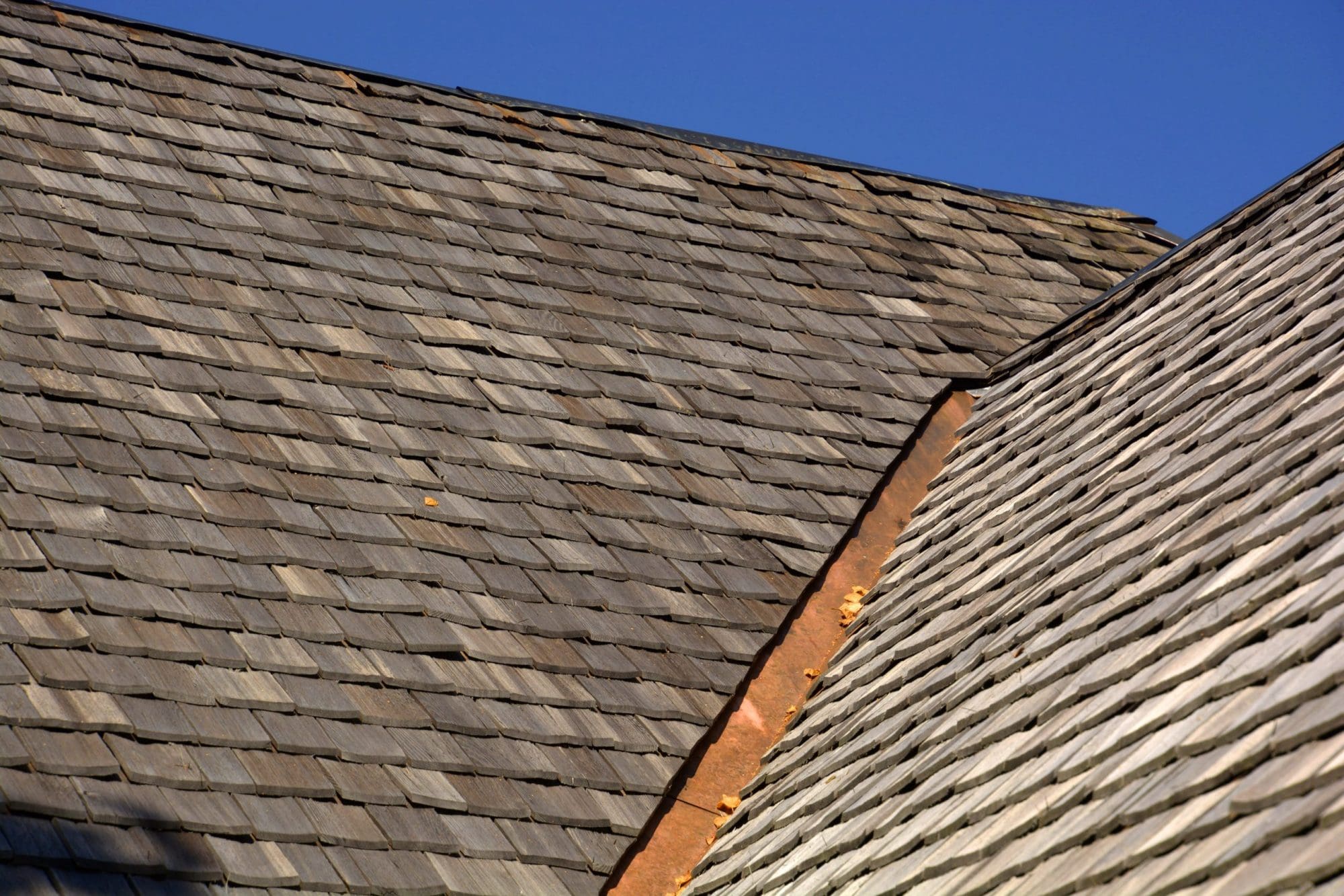 Wood Shake Roof St Peters, O'Fallon, Wentzville
While traditional wood shake roofing is pretty, there are some major disadvantages to traditional shake roofs.
First, wood shake tiles are a major fire hazard. A huge disadvantage of wood shake over other roofing material is the fire risk it poses. When you have a shake roof home, you literally have a tinderbox on your hands. What would normally be a relatively minor fire easily put out can turn into a raging inferno that destroys your entire structure if the shake catches. This is a major drawback to traditional wood shake.
Second, wood shake tiles are subject to rot. Moisture is a factor when wood is involved. Without property maintenance, your cedar shake roofing will rot. It must be treated for moisture, and bad tiles must be replaced in order to ensure the health of your roofing.
Third, cedar shake roofing is vulnerable to pests. Any wood material is capable of being eaten up by termites and other pests.
Fourth, wood shake roofing is expensive. Shake roofing is beautiful, but the cost over traditional asphalt shingles is high.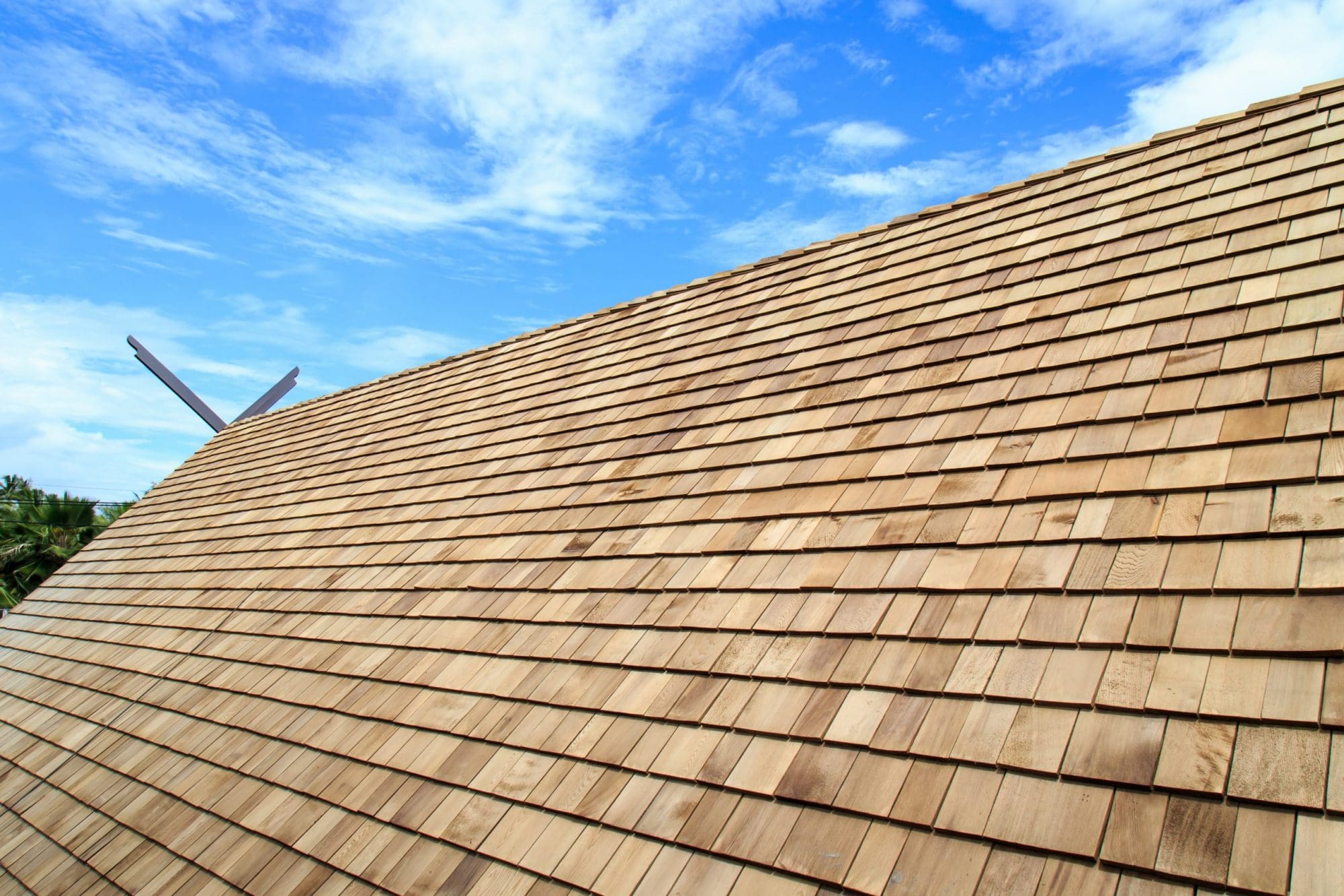 Quality Polymer Wood Shakes St. Louis,  Chesterfield, Ladue
There are many advantages to composite shake roofing over traditional wood shakes.
Composite shake roofing is fire resistant. Our polymer cedar shake tiles are independently lab tested and proven to have up to a Class A fire resistance rating (the highest available).
Synthetic shake roofing tiles do not rot. There is zero chance of rot when you're dealing with synthetic roofing tile.
Polymer cedar shake tiles attract zero pests. You will have zero problems from termites or other pests with our polymer materials.
Synthetic shake roofing is cheaper than traditional shake tile in the long run. While you will pay more for Synthetic Shake roofing than you will for Traditional Cedar Shake wood tile, the lifespan of the Synthetic Roof makes it a much better investment than paying for wood shingles. More than likely you will never have to buy another roof if you invest in synthetic roofing materials.
Synthetic cedar tile has a significantly longer lifespan than traditional wood shake. Our synthetic roofing shakes are guaranteed to last at least 50 years before needing to be replaced. We stand by that claim with a limited 50 year warranty.
So at the end of the day, what is the advantage of traditional cedar shake roofing over our polymer shake roofing solutions?
Well, there aren't any. Seriously.
Our polymer shake roofing solution gives you all the beauty and style of a traditional shake roof, without any of the maintenance needs or fire hazards, or problems with rot or pests.
If we can help you with a Composite Shake roof, please give us a call at 314-652-3903
Roofing consultations and quotes are always complimentary. We would love to help you build a new shake roof in St. Louis or the surrounding areas today using our superior composite roofing materials. You will not be sorry you went with us. We promise!