St. Louis Synthetic Roofing - St. Louis, MO Office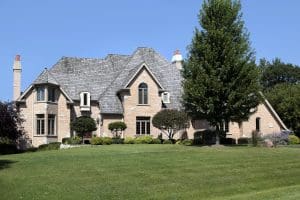 St. Louis Synthetic Roofing is here to handle your synthetic roofing needs, whether you need a new Synthetic Slate Roof, Synthetic Tile Roof, Synthetic Shake roof or if you're simply investigating your options.
Our Synthetic roofing solutions are the absolute best available, and we are happy to stand behind that claim with a warranty and trail of positive referrals from customers just like you.
If you're interested in having a roof that you'll never have to replace, that will never attract pests, that is fire resistant, and that will last the rest of your life, please give us a call and let us handle your Synthetic Roofing installation in St. Louis.
Call our St. Louis office at (314)652-3903
We appreciate your business!