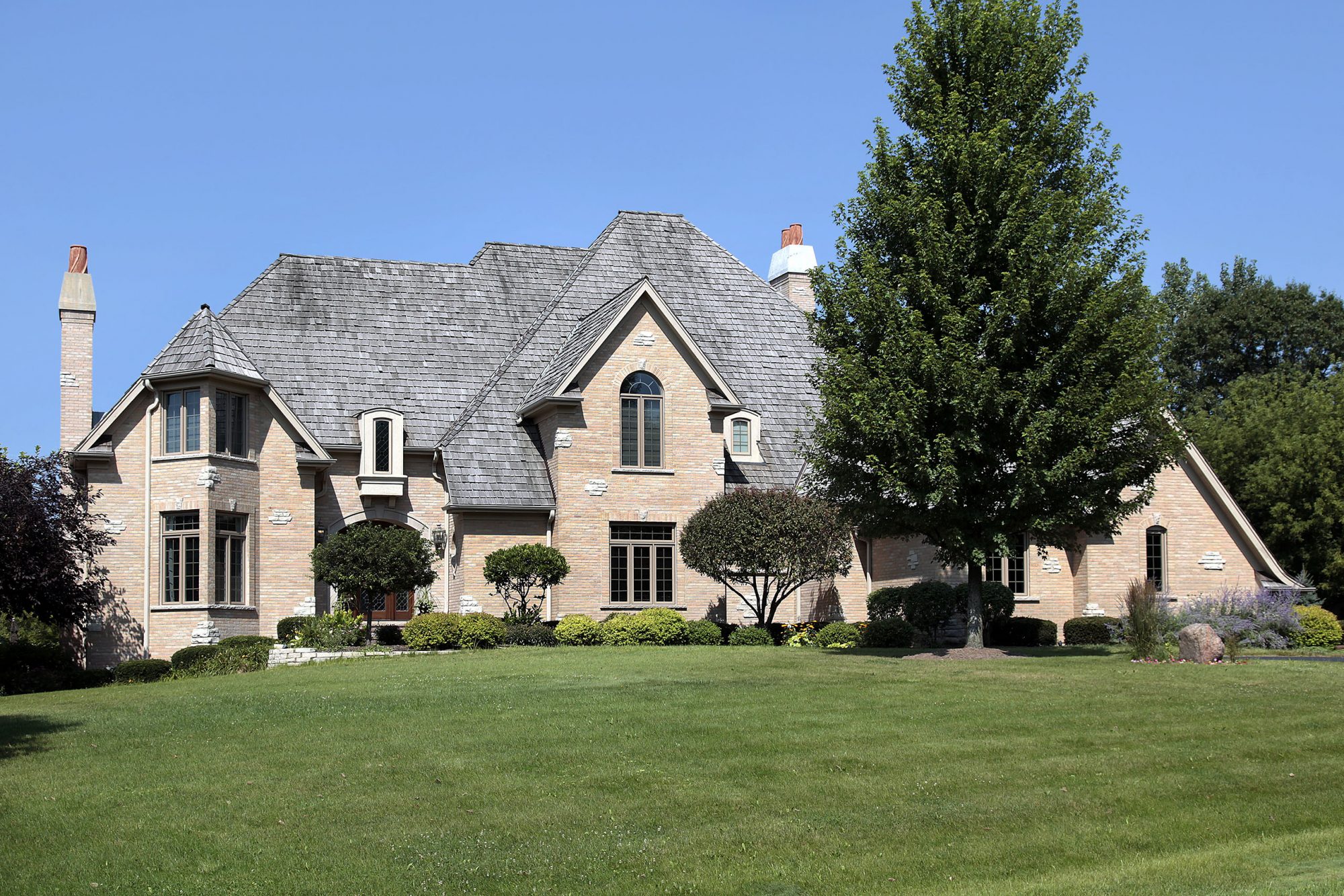 Residential Roofing Contractor St Louis, Chesterfield, Ladue, Town and Country
If you're in the market for a new roof or roof replacement in St Louis, and you're interested in getting something better than a traditional asphalt shingled roof but you don't want to pay top of the market prices, please give us a call at 314-652-3903
We would love to speak with you today about the options available for you in Composite Roofing through St. Louis Synthetic Roofing.
In the last 20 years the roofing industry has made major strides and technological advancements that homeowners looking to build a roof in St. Louis greatly benefit from.
While we love the look and feel of traditional stone slate, wood shake, and Spanish tile roofing, we understand the average consumer can't look twice at any of those materials because they're cost prohibitive. We also understand those premium building materials come with their own strengths and weaknesses, and, honestly, the weaknesses make them such a hassle to deal with sometimes they just aren't worth it.
Being fans of old-world building materials and architectural styles, we have been thrilled in the last few years to learn more about synthetic roofing available on the market today and are so sold on it we now specialize in providing high end composite roofing to our customers in St. Louis, Chesterfield, Ladue, Eureka, Town and Country, and all over the region.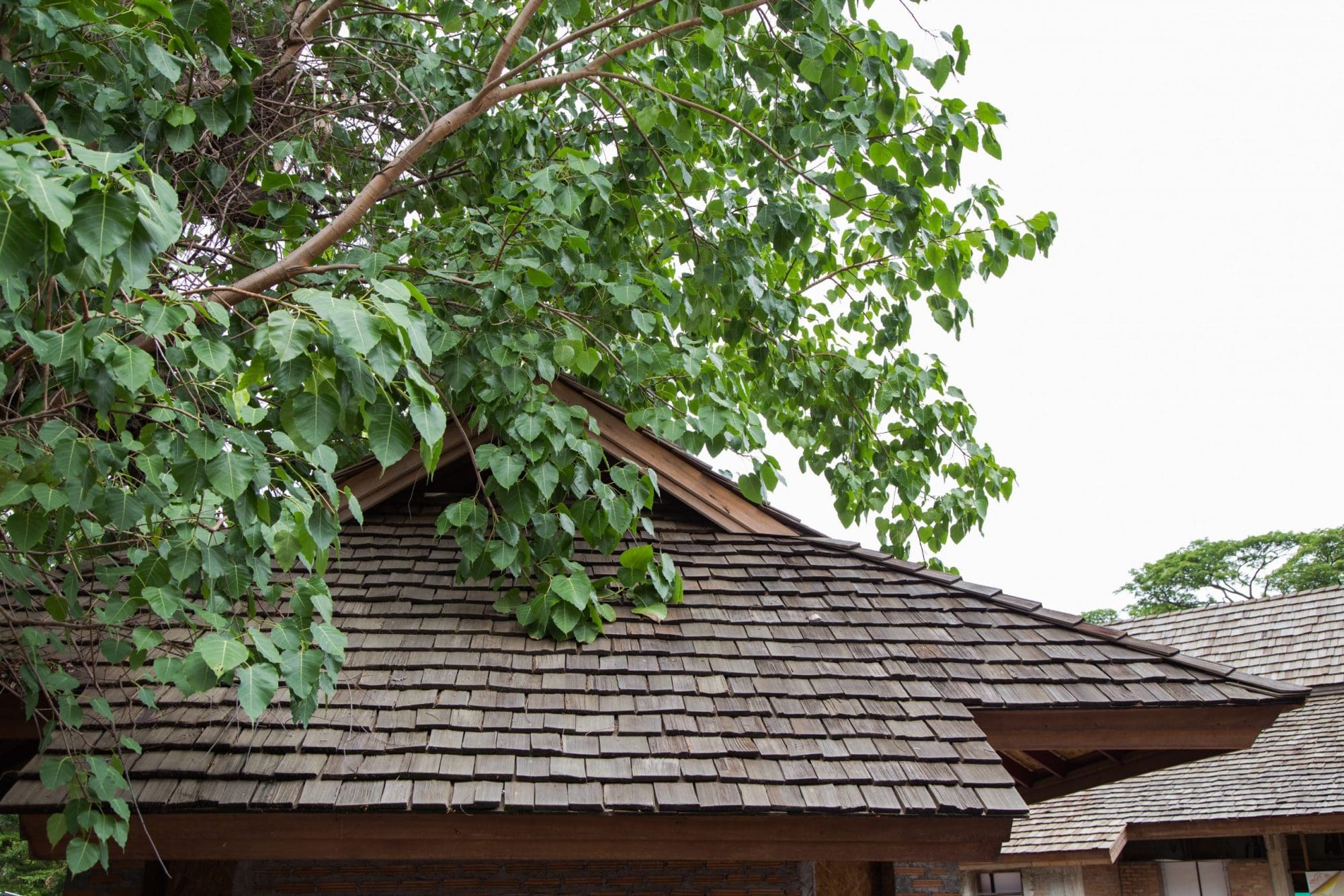 Quality Composite Wood Shake Roofing Shingle
Are you in interested in having a Wood Shake roof for your home in St. Louis? Are you excited to look into Cedar Shake Shingles for your residence in Chesterfield? Have you looked into the difference between traditional wood shake compared to the latest polymer wood shake available on the market today? If you haven't done your homework, you might find yourself very surprised at the difference. Composite wood shake roofing material has major advantages over traditional cedar shake roofing.
* Cedar shake roofing is susceptible to pests and rot. Polymer wood shake is not.
* Traditional wood shake roofing presents a major fire hazard. Composite wood shake is independently lab tested and verified Class A fire resistant (the highest on the market).
* Wood shake shingles generally last around 20 years with proper maintenance to seal against moisture and control pests. Synthetic wood shake roofing lasts 50 years with ZERO maintenance and is backed by a 50 year limited warranty with any standard installation.
* Wood shake shingles are beautiful to look at and make a roof look architecturally interesting due to the interplay of light and shadow. Polymer wood shake does the same thing, has the same exact look, and nobody can tell the difference from real wood and composite wood shake from the ground.
What makes a traditional wood shake roof superior to a polymer cedar shake roof? Nothing. In fact, we believe the facts speak for themselves - the polymer product is superior in a number of ways to traditional wood shake.
And guess what else? Our composite wood shake roof is actually cheaper in the long run than traditional wood shake because it won't need to be replaced in 20 years. If you get a composite wood shake roof from us, not only are you getting a better roof - you're getting a better roof for less money over time that will literally last you the rest of your lifetime.
Interested? Give us a call at 314-652-3903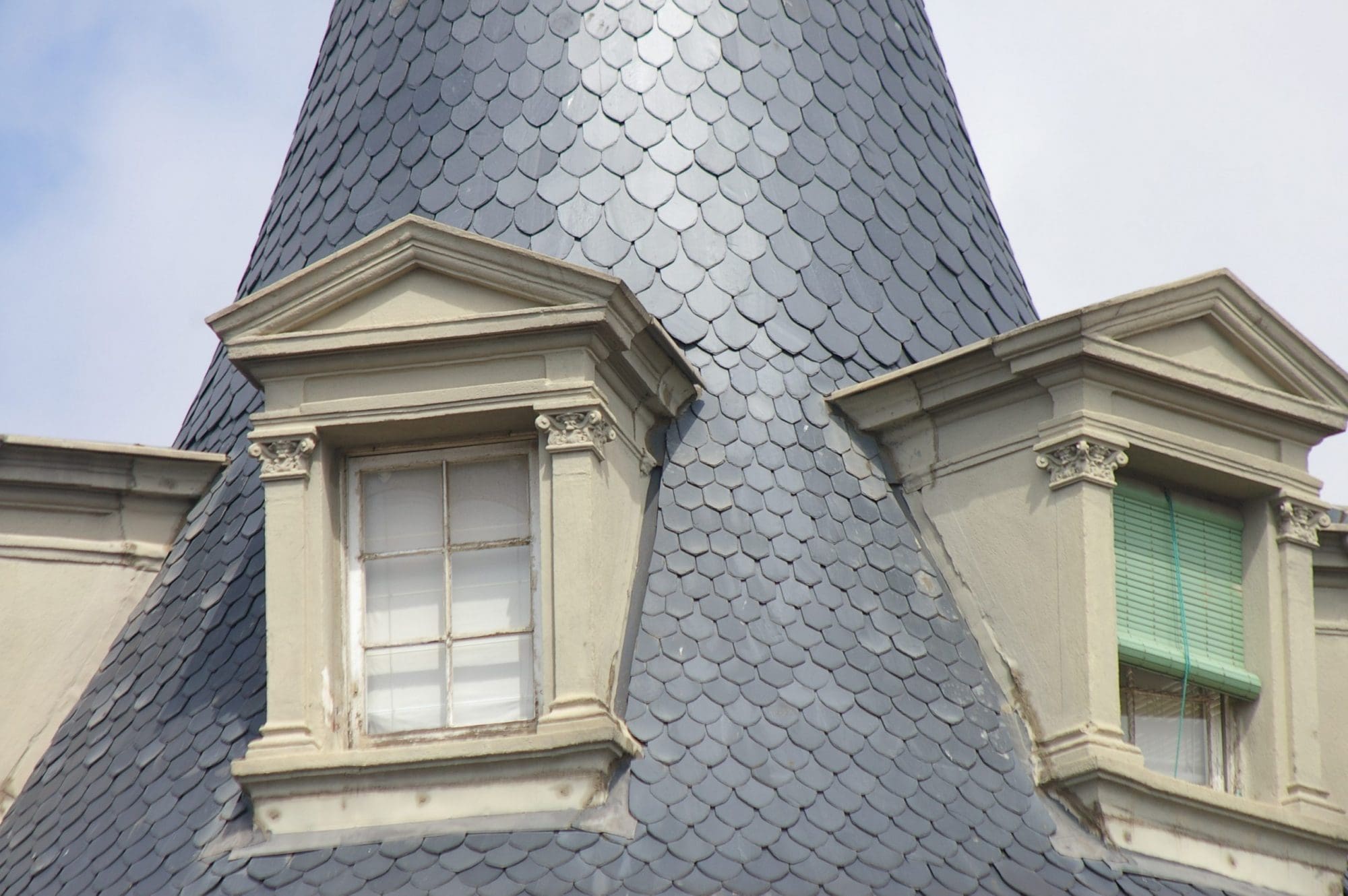 Elegant Synthetic Stone Slate Roof Tile St. Louis MO
Stone Slate roofing is the top of the pack when it comes to premium roofing materials. Stone slate tile lasts 200 years when properly installed and maintained, and it's also most of the most expensive type of roofing shingle available because of its standard durability and long lasting nature.
When it comes to residential customers, stone slate is generally something you see on the rooftops of mansions and high-end homes. It's a staple of fine craftsmanship, quality, and dependability. But most people don't know about the drawbacks of slate or the superiority of synthetic stone slate when compared to natural stone tile.
* Traditional stone slate is subject to cracking and leaking. Composite stone slate does not crack and remains sealed.
* Traditional stone slate requires proper maintenance in order to functional properly. Composite slate requires little to no maintenance.
* Natural stone tile weighs a lot requiring special structural consideration and stabilizing measures to be taken. Composite slate tile is light weight and does not put added stress on an existing structure.
* Traditional stone slate lasts up to 200 years with proper maintenance. Composite slate is guaranteed for 50 years with a standard 50 year limited warrant at install.
* Natural slate roofing tile is extremely expensive and costly to install. Composite slate is much less expensive.
The only advantage to natural stone over our composite slate is that natural stone slate lasts much longer AS LONG AS it's properly maintained. It must be kept up with and that can be quite expensive, especially when you're dealing with cracked tiles or roof leaks. Our Composite slate roofing solution is less of a hassle in that regard, less expensive, and easier overall to deal with.
If you'd like to investigate Composite Slate roofing solutions, please give us a call at 314-652-3903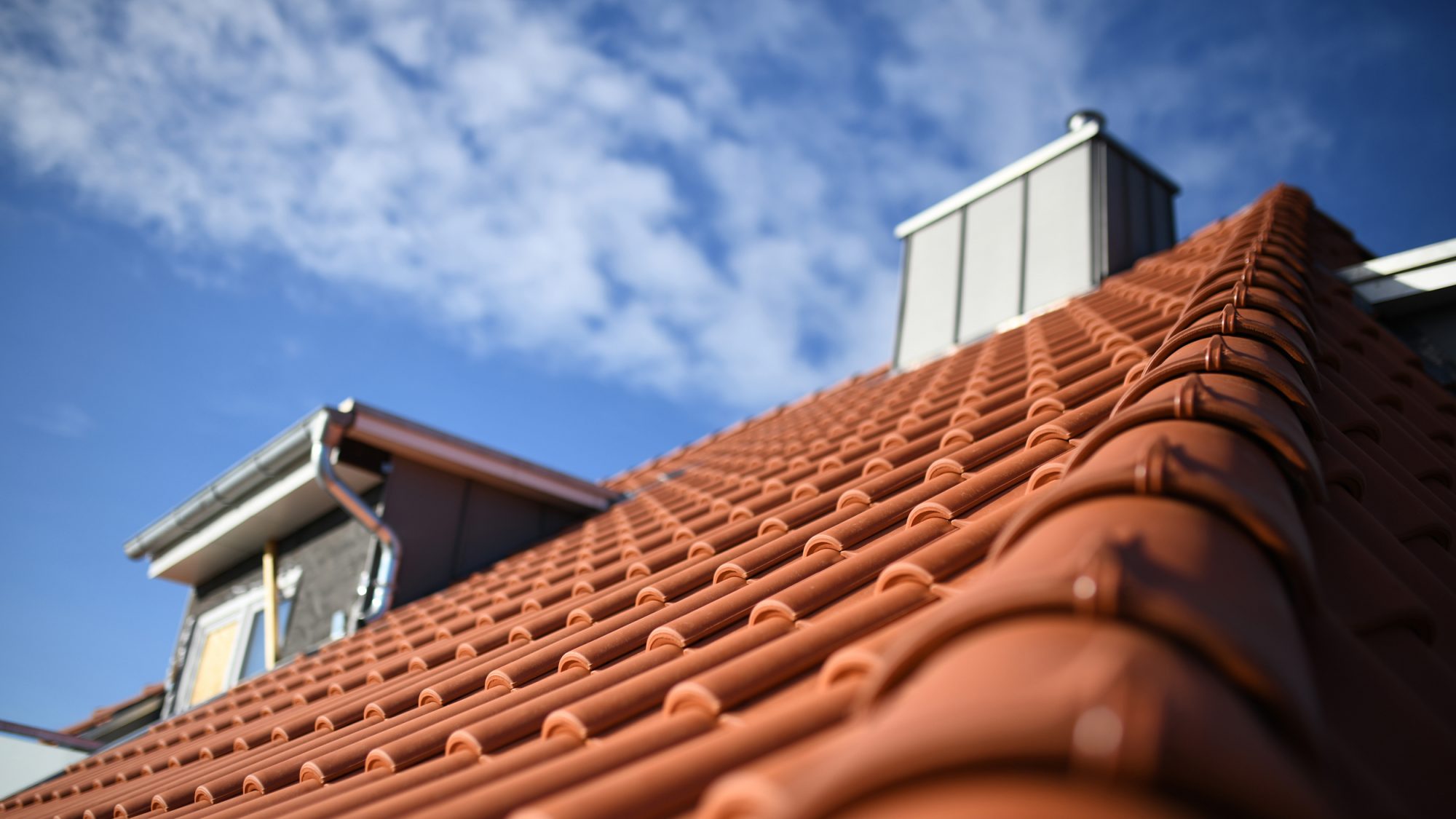 Composite Clay Tile Roof St Louis MO
Old world clay tile roofing is distinctive, eye-catching, and beautiful to look at. Barrel tile, clay tile, or Spanish tile, as it is known by many, is a premium roofing material that is high quality and long lasting generally having a life span of around 100 years.
While it's a great roofing material, traditional clay tile roofing also comes with many drawbacks the average consumer is unaware of making synthetic tile roofing the better option. Here are a few facts:
* Traditional clay tile is non-pliable, and because of the barrel shape of the tile can be difficult for roofers to seal leading to costly roof leaks. Synthetic clay tile is easier to seal tightly and does not leak.
* Traditional barrel tile roofing is susceptible to cracking and breaking. Synthetic Spanish tiles are crack resistant.
* Traditional clay tile roofing lasts 100 years with proper and costly maintenance. Synthetic tile roofing will last a minimum of 50 years without the need for maintenance.
* Clay tile roofing will be damaged by major hail. Synthetic clay tile is independently lab tested to have a Level 4 impact resistance rating - the highest on the market.
* Clay tile roofing is a highly expensive, premium roofing material. Synthetic clay tile is much less expensive than traditional clay tile.
Our new, technologically advanced synthetic clay tile is a better roofing material when compared to traditional Spanish barrel tile roofing. Our polymer material is 100% recyclable, green roofing material. If you're a homeowner in the St. Louis region who would like a complimentary roofing assessment and quote for our synthetic clay tile roofing solutions, please give us a call at 314-652-3903
We would love to speak with you today about our polymer roofing solutions and how we can put them to work for you. Please give us a call or fill out the Free Quote form on this website.