Synthetic Clay Tile, Synthetic Slate, Synthetic Wood Shake Roofing Contractor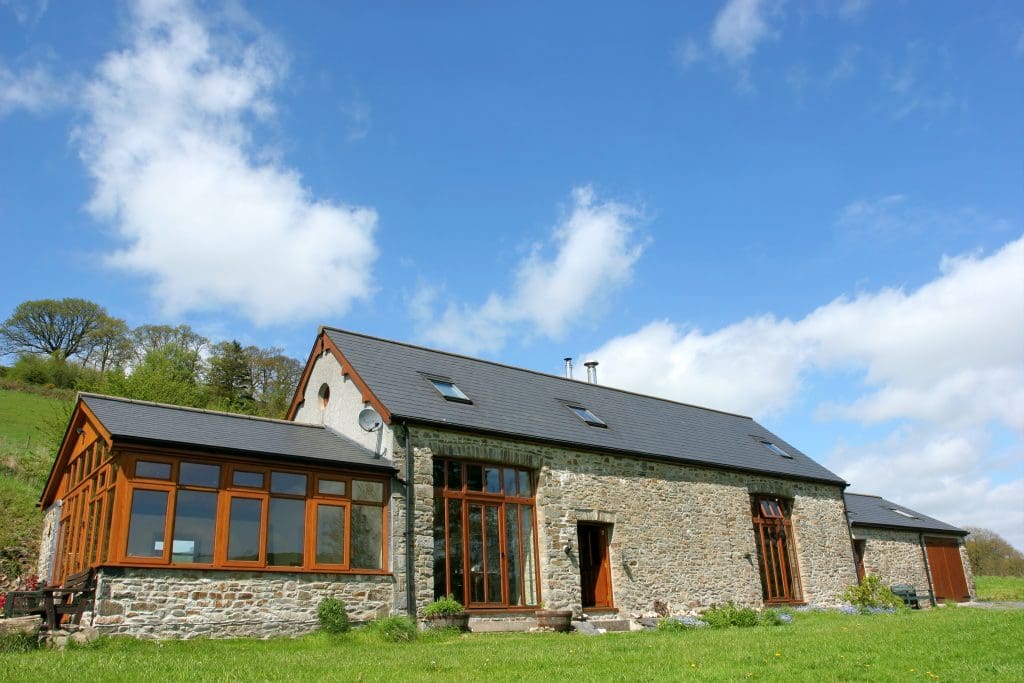 With decades of experience in the Roof industry, the Roofing Contractor professionals at St. Louis Synthetic Roofing are our region's dedicated composite roof specialists. Whether you're in the market for new roofs made from Synthetic Wood Shake shingles, Composite Slate Roofing, or Synthetic Spanish Tile Roofs, our professional roofers can help you. We are the leading composite roofing experts in the St. Louis area and the midwest at large offering both residential roofing and commercial roofing solutions.
Faux Slate Roof Town and Country, Ladue, Fenton MO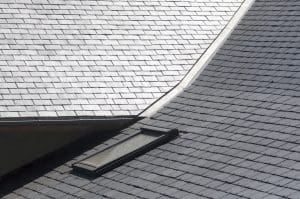 Our Synthetic Slate, Composite Barrel Tile, and Composite Cedar Shake shingles offer all the beauty of authentic stone slate tile, clay tile, and wood shake shingles, but are virtually maintenance free, much more durable, come with a limited 50-year warranty.
Faux Shake Roof Ballwin, Wildwood, Eureka Missouri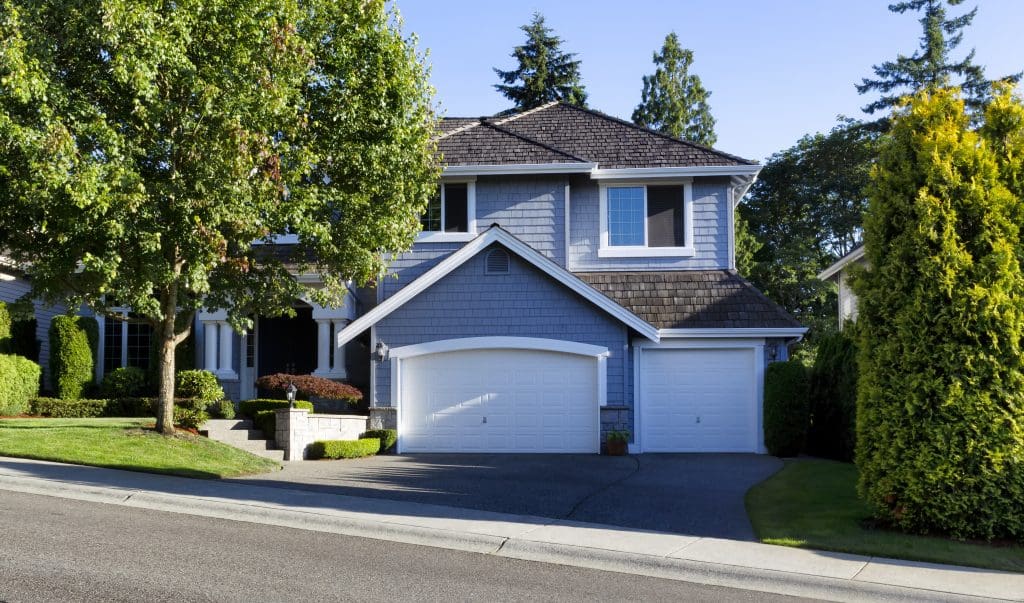 We believe our synthetic roofing solutions are the absolute best options available in New Roof Installation or Roof Replacement for homeowners, business owners, and commercial property managers who would truly like to have a roof installed that they won't have to worry about again for the rest of their lives.
Faux Tile Roof Creve Coeur, Maryland Heights, University City MO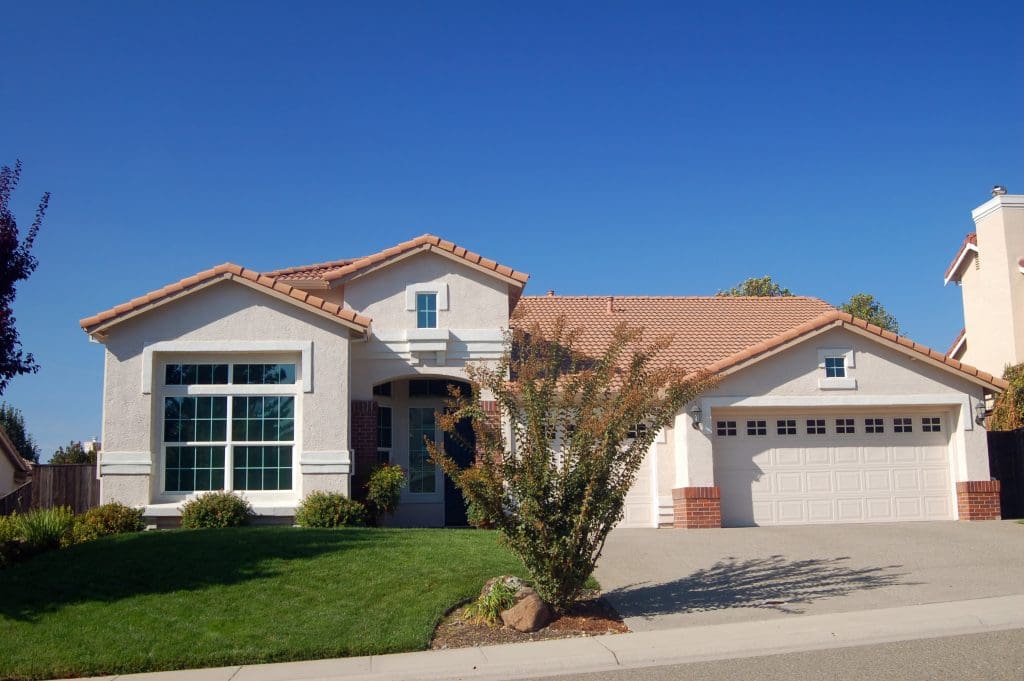 If you're just investigating synthetic roofing for the first time, you are welcomed to browse our website for more information but you may also call us anytime for a free composite roofing consultation. Just call 314-652-3903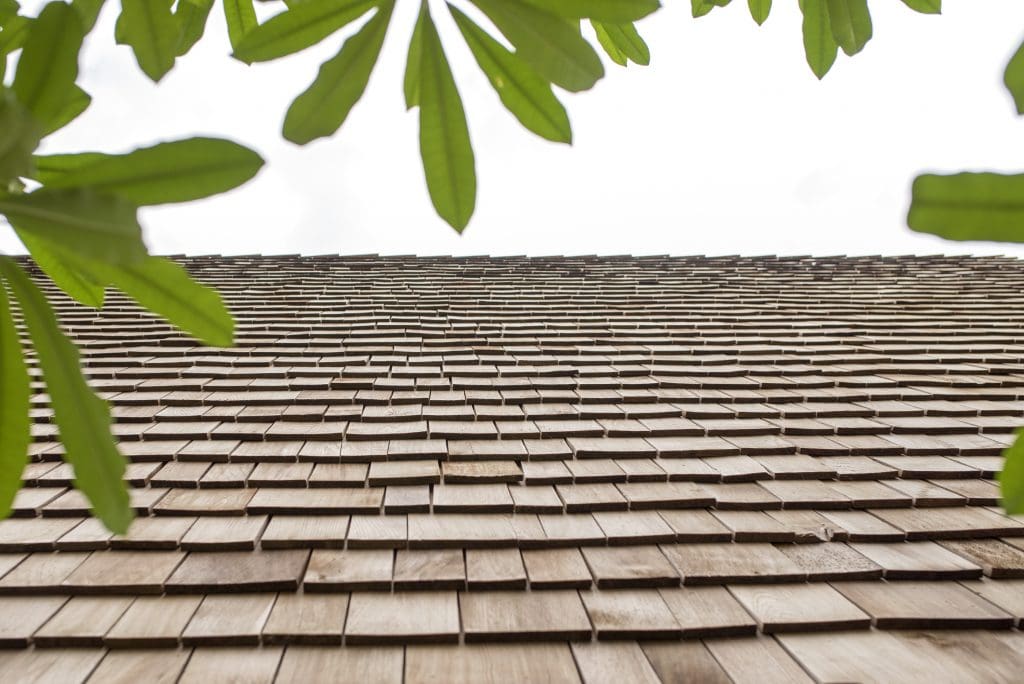 Cedar shake roofing is a very popular choice in and around St. Louis and St. Louis County. Cedar shake is a premium quality roofing material that adds beauty and complexity to the architectural look of a home. It's an elegant roofing solution for elegant structures. The problem with real wood material is that it's highly prone to rot, pest attraction, and creates a fire hazard. A cedar shake roof must be properly maintained and cared for in order to stand up to quality tests like it should, and as contractors who are very familiar with shake roofing we can say this: we love real wood shake roofing and enjoy installing them, but we believe our synthetic shake roofing material is superior to real wood shake in a number of ways. When installing roofing material on our own homes and for our own families, we would choose our synthetic shake roofing over real cedar shake roof material every time. It never rots, attracts pests, won't crack, and is rated to have the highest level of fire-resistance of any product on the market. That's a superior product in every way!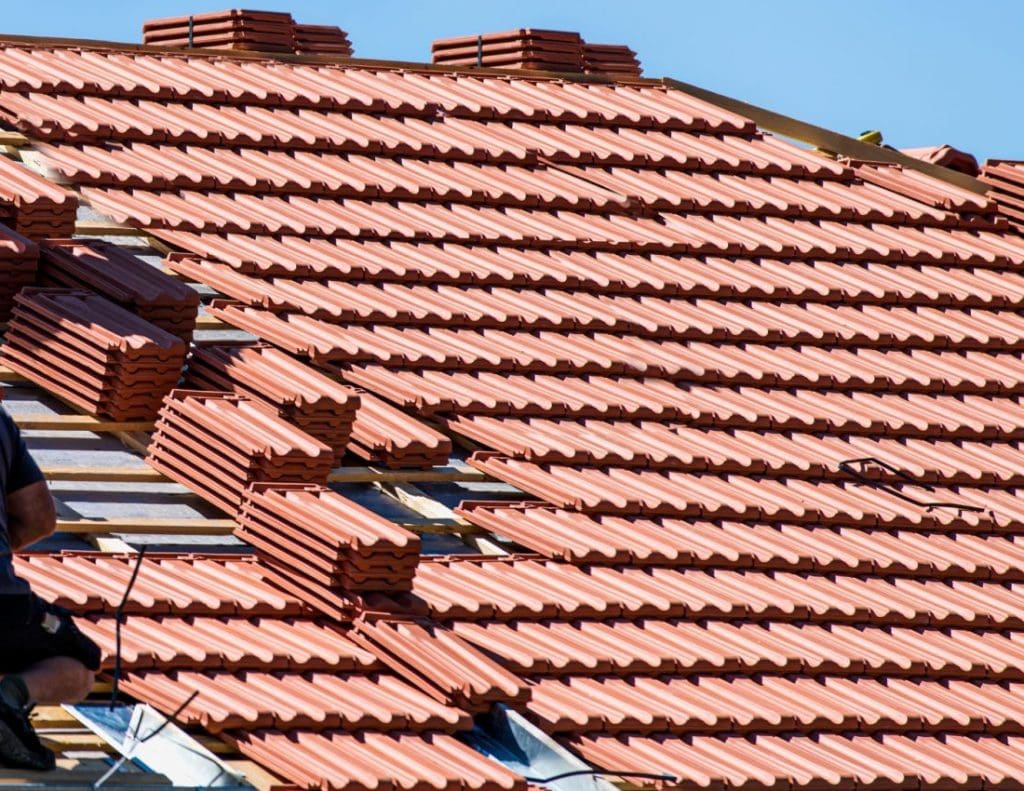 Clay Tile roofing is another one of our favorite materials to work with. Clay tile roofs have a classic beauty to them that is difficult to replicate with other roofing materials. Properly maintained, a clay tile roof is an elegant, long-lasting roofing solution. Many homes and commercial buildings in and around the St. Louis, MO area have opted for clay-tile roofing material, and we get calls from customers seeking roof repair for their clay tiles regularly. The problem we see with clay tile is they are prone to leaking as temperature changes affect a roof's ability to remained sealed over time. Real clay tiles are also prone to cracking. If a repair is needing, a roofing contractor must walk across the tiles to get to the source of the problem, and the simple act of investigating the problem can often lead to more cracked tiles. We love clay tile roofing, but real clay tile material is a pain long-term!
Synthetic Clay Tile gives you all the beauty, elegance, and classical roofing aesthetic without any of the hassle caused by real clay tiles. Want to learn more? We'd love to tell you all about it and give you a free quote.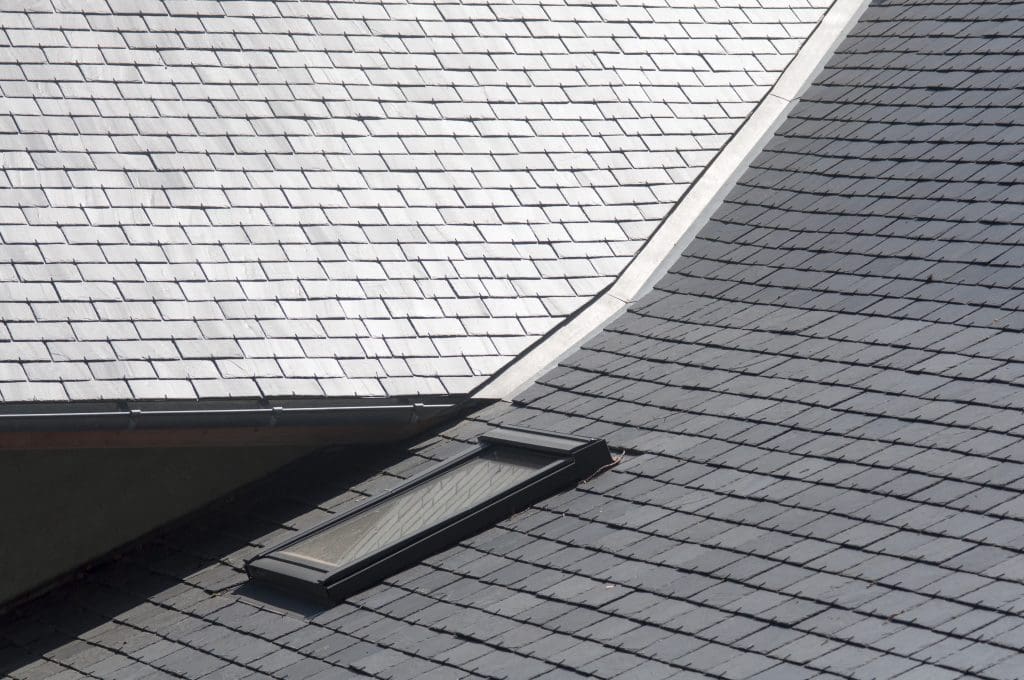 Slate Roofing is THE high end, premium roofing material. If you're unfamiliar with slate roofing, a slate roofing tile is real rock that has been cut into the form of a shingle. Quality slate roofing properly installed will last many lifetimes. Slate roof tile is great if you can afford it, and if your structure is built to support the great weight of an all-rock roof. Unless your home, business, or commercial building was designed initially to support a slate roof, your structure will have to be reinforced and braced before it would pass code to support a real slate roof. While we love authentic stone slate roofing material, it does have problems just like a clay tile or wood shake roof. It's beautiful, elegant, and very long-lasting, but stone slate tile is also prone to cracking and leaking. Slate roofs can be notoriously hard to seal up properly, especially over the long-term, and all slate roofing has to be properly maintained. Slate roof maintenance can be expensive depending on any issues that might be present.
The advantages of synthetic slate roofing over regular slate roofs are that synthetic slate is not super heavy like real stone. There's no need to reinforce your structure to have synthetic slate installed. Our lightweight roof will fit any building, any structure and will not cause issues due to weight. Additionally, our synthetic slate roofing seals easily, is virtually maintenance free, will not crack, and will not need to be replaced in your lifetime. Why not get all the advantages of stone slate roofing without any of the hassle? We think that sounds like a great idea! Check out the stone slate roofing solutions available in St. Louis and the surrounding areas from St. Louis Synthetic Roofing.
Our friendly roofing contractors and professional roofers are standing by to speak with you today!
We offer St. Louis MO New Roof Solutions that are available nowhere else! St. Louis Synthetic Roofing specializes in installing new roofs in St. Louis using technologically advanced polymer roofing materials for slate tile and shake roof consumers. Our advanced composite roofing tiles are the best on the market with a standard 50 year limited warranty made from fully recyclable, environment friendly material. We handle every aspect of your new roof installation from start to finish. We are St. Louis New Roof experts!
Our Synthetic Slate Roofing Tile mimics the look of old-world Stone Slate tile shingles without the dangerous addition of weight, need for maintenance, or the worry of cracked tiles. All of our Composite Slate Roof Tile is an environmentally friendly roofing material manufactured from recycled products, and it's also lab tested to have the highest levels of fire and impact resistance. The bottom line is our Synthetic Slate Roofs offer all the protection and beauty of authentic stone slate roofing tiles, but are lighter, cheaper, and more durable than stone.
Cedar Wood Shake roofing tiles make for a beautiful, visually interesting roofing texture. The problem is Wood Shake shingles typically do not last terribly long, are prone to rot, pests, and are a major fire hazard. If you'd like to enjoy the beauty of a Natural Wood Shake Roof without the hassle of maintenance or the fear of fire, look no further than our Polymer Wood Shake Roofing materials. You'll get all the beauty and architectural interest of a Cedar Shake Roof, but with a shingle that is maintenance free, impact resistant, and fire resistant.
Clay Tile Roofing, also known as Spanish Tile or Barrel Tile Roofing provide a great look for homes and business in and around the St. Louis area, but Clay Tile can be incredibly expensive and also difficult to maintain. While very pretty, traditional Clay Spanish Tile is prone to breakage and leaks. If you're in the market for a Spanish Tile Roof, but you'd like to avoid the high cost of manufactured clay and the headaches that come with constant maintenance, get in touch with us so we can tell you about the Composite Spanish Tile Roofing options available to you! We are St. Louis, MO's Synthetic Barrel Tile Roofing experts, and we can install new Synthetic Clay Tile roofing for you that you will likely never have to worry about again.
Composite roofing is a great option for large commercial buildings looking for a low-maintenance roofing solution that will last a lifetime. Why bother with inferior roofing materials when you can have green, beautiful, energy efficient, impact and fire resistant composite roofing. Find out how synthetic stone slate, composite wood shake, or polymer barrel tile roofing can work for your business in St. Louis and the surrounding areas. Our work and materials are guaranteed to satisfy!
We know our St. Louis customers take pride in their homes, and are looking for roofing solutions that will add value to and beautify existing property and new construction. Find out how Composite stone slate tile, synthetic cedar shake shingle, and composite clay tile roofing material can not only add value and beautify, but protect and enhance your existing structure. Homeowners in St. Louis and the surrounding areas agree, there is no better roofing solution than Composite Roofs from St. Louis Synthetic Roofing.
Get a Free Consultation
Synthetic Roofing Materials are superior in every way to traditional premium building materials.
The Synthetic Roofing Advantage
Why Choose Composite Roof Material for Your New Roof in St. Louis
Reasons to Hire St. Louis Synthetic Roofing
We are licensed, bonded, and insured roofing contractors with a stellar reputation for quality craftsmanship and 100% customer service.
Our roofing contractors have 30+ years experience installing roofs all over the St. Louis area. When you hire us to install a new synthetic roof, be it synthetic shake, synthetic slate, or synthetic tile roofing, you're hiring some of the best roofing contractors in the state.
We are a family-oriented, locally owned and operated roofing company. When you hire us to build your roof, repair your roof, or replace your roof, you're supporting local small business.
St. Louis Synthetic Roofing takes pride in our high standards of quality and safety. Every project is completed according to our own very high standards and in accordance with all local codes and ordinances.
We guarantee your satisfaction with our work. If there are any problems along the way, they will be rectified quickly and completely. We aim to do the very best job we can do, and will go above and beyond not just to meet customer expectations - we aim to exceed them.
We are happy to offer references upon request. We understand you have a choice when it comes to hiring a roofing contractor and St. Louis, and we understand our business is built upon our good reputation. That's why we treat every customer's project as if we were working for our own families. When you hire us to build a roof for you, you will be taken care of completely, and you will get the highest quality roofing service available. We guarantee it!