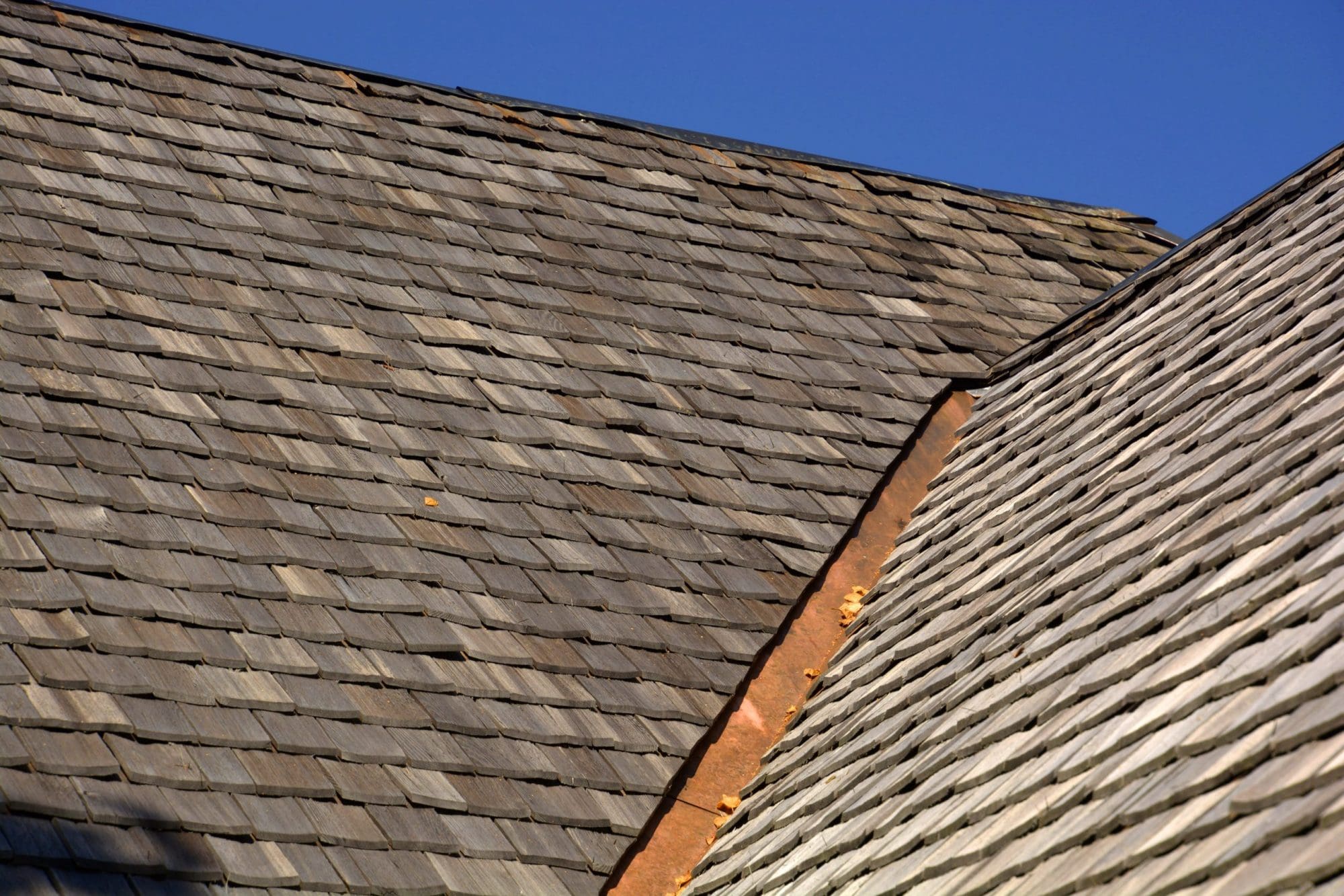 Wood Shake Roof St Louis MO
Wood shake roofing tiles are a popular look in and around the St. Louis MO market. We love wood shake roofs due to the their beauty and the architecturally interesting aesthetic they bring due to the uniqueness of each tile.
Like other roofing materials, there are both benefits and drawbacks to using cedar shake roof tile as your primary building material for your new roof in St Louis.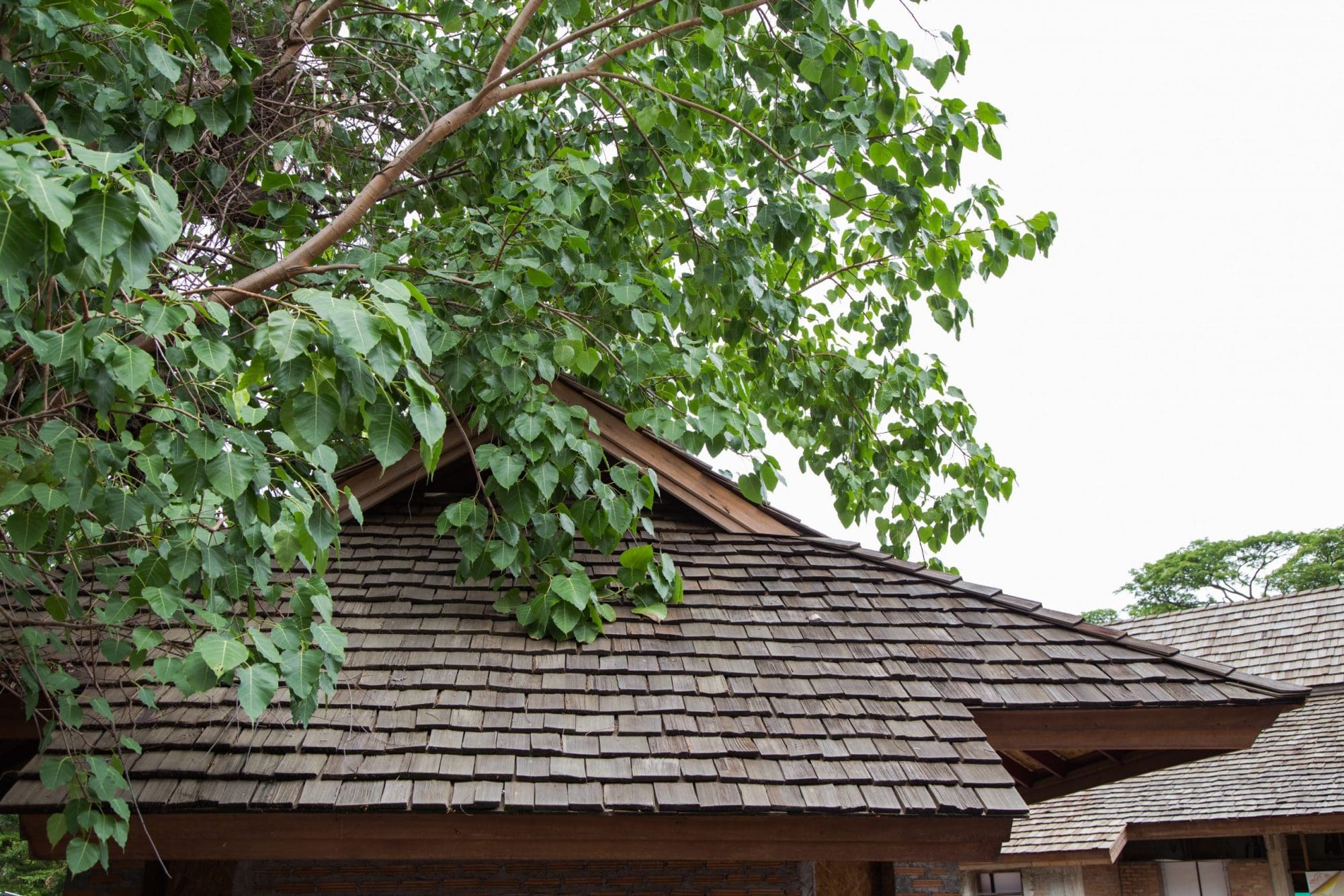 Cedar Shake Tile St Louis, Chesterfield, Ladue, Town and Country, Frontenac
Wood shake roofing has several benefits worthy of noting.
First, as stated above, wood shake roofing is pretty to look at. We like wood and it's natural beauty, and the uniqueness of each roofing tile just makes for a cool looking roof.
Second, cedar shake roofing works well with proper maintenance. You can expect to get at least 20 years out of a wood shake roof so long as you're okay with keeping up with needed maintenance to seal it against moisture and protect it against UV, wind, and pests. While maintenance can be expensive, it is nice not to have to replace your roof every few years.
Wood shake roofing presents a major fire hazard. In addition to the need for maintenance, one of the greatest drawbacks to wood shake roofing is the fire hazard present. When you have little pieces of wood adorning the roof of your home, you create a very large tinderbox. All it takes is a spark or an errant firecracker to light your entire structure on fire.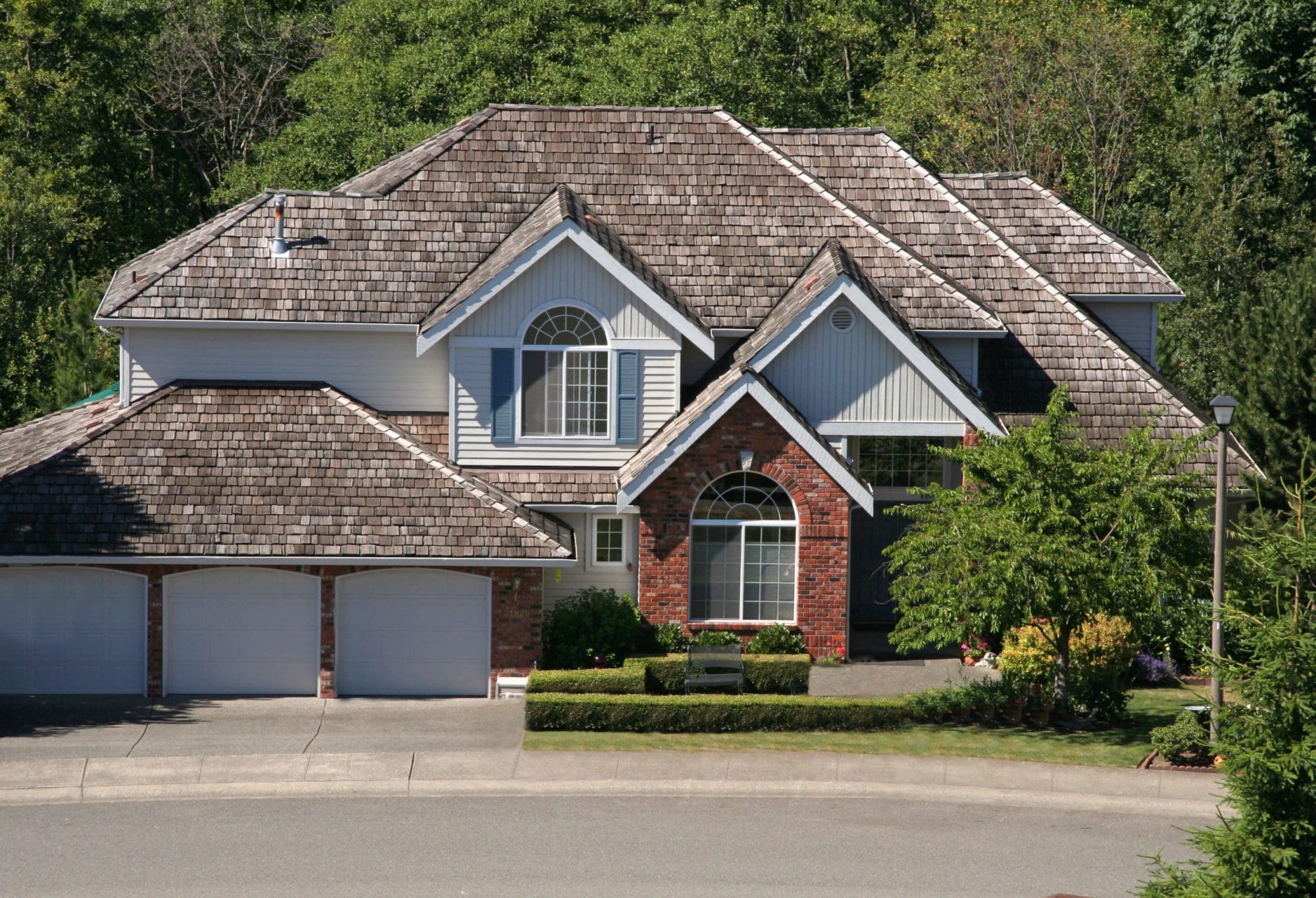 Synthetic Wood Shake Roofing in Missouri & Illinois
What if I told you as our customer you could get all the benefits of having a cedar shake roof without any of the drawbacks, and have a roof that last much longer than traditional wood shake?
Here's the deal: our composite shake roof tiles are just as beautiful as natural wood shake. In fact, you can't even tell the difference from our synthetic roof tiles and natural wood from the ground of your structure - they literally look the same.
Second, our polymer roofing solutions do not require maintenance. That's right - there's no having to worry about your new roof in St Louis needing to be sealed, stained, protected against pests, or any of that other stuff.
Third, our synthetic shake roofing is both impact and fire resistant. There's no need to worry about damage from hail or starting a fire. Our polymer roof tiles are independently lab-verified to have a Class 4 Impact rating (the highest on the market) and a Class A fire resistance rating (also the highest on the market).
Fourth, our synthetic wood shake roofing is guaranteed to last 50 years. That's the same amount of time as the standard wood shake roof, only ours is virtually maintenance free.
Fifth, our polymer wood shakes are CHEAPER over time than natural wood cedar shake roofing. Not only do you get all the beauty and benefit of wood shake roofing - you get it for LESS MONEY than you'd pay for natural wood shake when you consider the fact that your synthetic shake roof will likely never need to be replaced in your lifetime. You'll pay more on the front end for our premium synthetic shake roofing, but you'll have the peace of mind that comes with knowing your roofing is taken care of for a lifetime.
At the end of the day, our synthetic roofing shakes are simply a better option than natural wood. They're less of a hassle, not a fire hazard, and they cost less in the long run than real wood.
If we can help you with a complimentary roofing consultation today, please give us a call at 314-652-3903
You may also fill out the Free Quote form on this website and one of our friendly roofing contractors will be in touch with you soon.